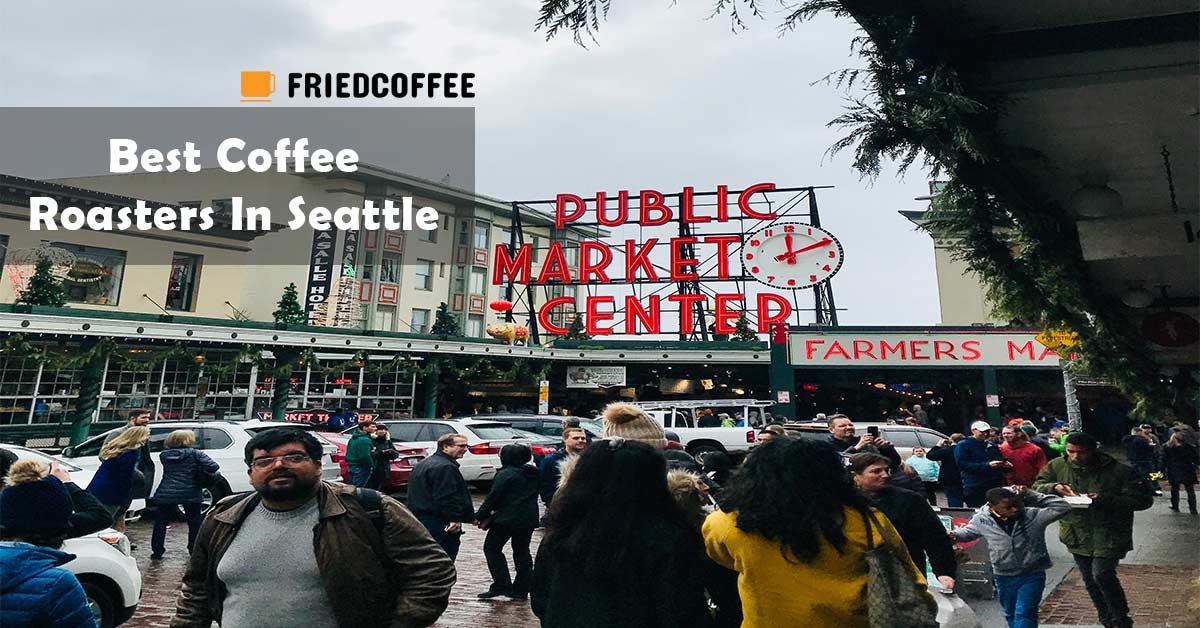 Seattle, a city as rich in coffee connoisseurs as it is premium coffee roasters, is often referred to as a coffee mecca by very wise coffee nerds, such as ourselves. Coffee lovers traverse the Seattle cityscape in search of the perfect Seattle brewed coffee, always attempting to find an even better coffee than the previous cup. A search that often never ends, because there is a whole a lot of variety, blends, and roasts available throughout the greater Seattle area. And when it comes to the expertise of Seattle's very best artisan coffee roasters, no other place in North America can compete. Frankly, with such rich history and immense diversity when it comes to roasting coffee beans to perfection and brewing the best cup of coffee, an entire lifetime may not be enough to taste all coffee roasted in Seattle. Thus, to help you save time, whether you live anywhere near the Puget Sound or plan on visiting, it helps to choose from a curated list of only the best of the best when it comes to the top Coffee roasters from Seattle.
What would one of the world's Top Coffee Blogs be without reviewing some of the best places to buy coffee in Seattle? The team here at FriedCoffee.com won't let you down that is why we dug deep to create one of the most comprehensive lists of Seattle Coffee Roasters. Some of these famous coffee roasters listed might be ones you may already be familiar with, however, there are some hidden gems even the savviest of Pacific Northwest Coffee Gurus might not be in the know on. Technically speaking, if you know about all of the roasters we are mention, you have risen well above the status of a common coffee nerd, and for that, we salute you!
Let's not waste any more time and dive into our list of Top Coffee Roasters in Seattle, Washington USA.
Best Coffee Roasters in Seattle City
Though we have tried to cover all of the top-notch Seattle area coffee roasters, we admit that a few might have been missed. However, based on customer reviews, feedback, and additional research, this list is always evolving. So if you know some Seattle-based roaster who is not listed here and deserves a mention, we are always looking for suggestions in the comments section below. Now, let's move ahead to discover the top FriedCoffee.com favorites.
1. Onda Origins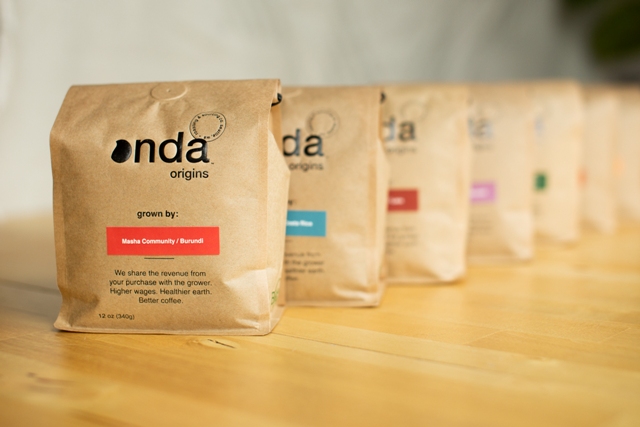 Onda Origins is a Seattle-based coffee roasting and sourcing company that's building a new way of doing business; connecting coffee growers and drinkers so together they can make coffee more sustainable. They believe growers are the people responsible for the quality and sustainability of the coffee, but the price they are paid for it is not worth it. So they created a new model:
Artfully roast each coffee to bring out the best from the farmers who grew it.
Share money from your purchase with the grower so they earn up to twice as much income.
Give real transparency into grower earnings and impact.
Coffee Varieties
They have a range of single-origin coffees from farmers in Latin America, Africa, and Asia, in addition to our custom blends. They also sell single-serve coffees, a filter bag packed with freshly ground and nitro-sealed to stay fresh. No equipment needed, just add water.
Specialty
Their coffee bean subscription is the best way to try all of our coffee varieties and learn the stories of the people behind them. If you prefer the coffee shop vibe, their cardamom latte is a crowd favorite, and here is their house-made cardamom syrup recipe for folks to try at home.
2. Fonte Coffee Roaster
Paul Odom founded his passion back in 1992 and started Fonte Coffee Roaster, and it was like never looking back. 'Fonte' is an Italian word that means 'Source', so, it's a source for quality coffee beans supply.
Paul Odom met Steve Smith, who has been doing his seasoned roaster job at Starbucks and was trained under the three main owners of the famous coffee chain brand. He was the only roaster to earn the title of a Master Roaster.
Steve left Starbucks when he met Paul and his strong focus on quality. They collaborated and Paul deeply listened to Steve's desire about roasting and went ahead with his ideas. He followed up his artisan approach to roasting for creating top-notch coffee blends along with the hand roast-to-order wholesale process. The things went up and established this new brand among the top wholesale coffee merchant.
Coffee Varieties
Fonte coffee roasters are masters in creating blends and therefore have a decent selection in that. Fonte AA, First Avenue, Sienna, Italian, Cerrado, and Portofino are a few of their most picked selections. The AA, Portofino, and decaf version of AA is often found in the Bean Box coffee subscription, one of the most reputed coffee subscription boxes in the US.
They have single origins as well namely Sumatra and Brazil. Above that for the decaf lovers, they work on 3 of their blends; Fonte AA Decaf, Awareness Decaf, and Espresso Decaf. So, all in all, you can find a limited collection but it's specific and roasted up to perfection.
One can order coffee from their site as whole beans or even as specifically grounded for a French Press, Drip, Home Espresso, Commercial Espresso, Melitta or Turkish Pot.
Specialty
F2 and Bin 16 are their specialty blends. Talking about F2, it's a full-bodied blend that tastes like dry distilled chocolates and dark cherry in the middle palate. You would finish it up tasting something like light spice.
Bin 16 is their house favorites and blends the beans from East Africa and Central America. Your cup of coffee would start with bright acidity followed up by delicate citrus presence and complex flavors of dark cocoa powder and ripe cherry. This selection is also listed in their coffee subscription palate.
3. Victrola Coffee Roasters
This venture began back in the 2000s at the little 15th Avenue neighborhood as a café in normal space. The community there lacked a good place to hang out. Things worked and Victrola was doubled in the following year covering the next storefront.
Then in 2003, Victrola café moved forward into roasting their own beans. They did this in the tiny back room at the back of the same café spending timeless hours to churn out the perfect blends for espresso. Their hard work and the quality of coffee got an exceptional response and so in 2007, they expanded with Victrola's showcase café at the base of Capitol Hill. This exceptional place had a roastery, training facility, and cupping room. One can learn more about coffee here by visually experiencing the process done to the green beans.
Next in 2009, they expanded further with one more café on Beacon hill. This café similarly reflects their passion for quality works as in their old establishments. Victrola is always been passionate about their work and the coffee they deliver.
Coffee Varieties
Victrola in the decade of work only expanded to just four locations as they never wanted to compromise over the precision on their roasting culture.
Talking about the beans, they excel in Espresso blends namely Empire, Triborough Organic Espresso, Streamline Espresso, Burundi Kayanza Kirema, Costa Rica William Murillo, and one Deco Decaf. There are a few more, but these named ones are among the most demanded ones.
Specialty
Empire, a special blend of beans from Colombia, Guatemala, and Honduras that is created to impress both coffee connoisseurs and casual drinkers alike. You will end up with a cup of espresso that is full-bodied, has complex notes of caramel, fresh cedar, baking spices, orange peel, and mild balanced acidity. It would taste sweet, yet balanced and bold.
4. ELM Coffee Roasters
Brendan Mullally, the man behind ELM coffee roasters has very exquisite efforts behind the scenes. For your information, ELM is a café + roastery located at Pioneer Square, Seattle. Brendan's motive was to serve great coffee along with perfect hospitality. He gained his coffee experience by working for seven years in New York City in the coffee industry that includes his efforts for opening and settling of Joe Pro Shop.
It was 2013, since Brendan turned back to his own city, Seattle, to chase his possession under his own influence. He started his venture ELM by partnering with some of the very best coffee producers and importers to serve the people with incredible coffee.
Inside the café, you can see the team roasting beans while you drink your coffee, so you can take away the freshly roasted coffee all the way. A bunch of pastries and chai is also available if you need to add more! The baristas there are super friendly and make your day with their impeccable brewing.
Coffee Varieties
Well, ELM doesn't boast about a lot of varieties instead, they focus on roasting precisely. So, all in all, they have few variants namely 9 Swans seasonal coffee, Guatemala Andres Pablo, Kenya Karatina, Ethiopia Benti Nenka, and a Decaf Colombia. You can see they have coffee from some of the most praised coffee growing regions.
Specialty
With a limited variety of beans, they specialize in all of them. And so, it all depends on your taste buds. Though, if you would still insist on their best, 9 Swans and Guatemala Andres are many people favorites and are picked the most.
5. Kuma Coffee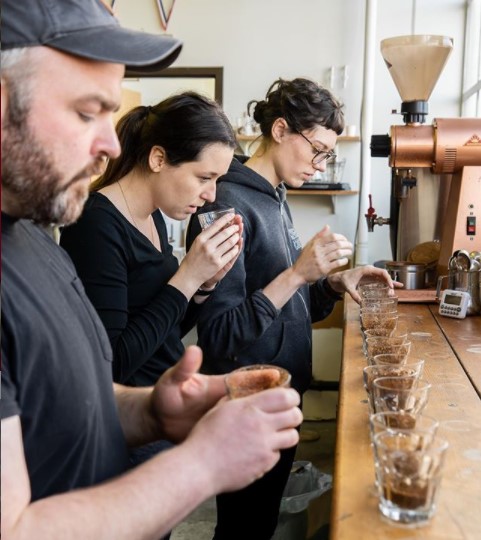 Back in 2008, Kuma Coffee was started by a single guy, Peter Mark, roasting coffee beans inside his garage in Seattle. His aim was just to bring the best beans, roast them with precision and give those excellently tossed beans into people's hands. The packaging was just a simple bag, but the beans rewarded Peter. Customers came returning to buy more of it and that moved him out from the garage to an individual place in 2008.
Kuma, a Japanese word that means bear. Peter after spending some time in Japan returned to the United States. Meanwhile, he adopted a big shaggy dog that almost resembled a bear, so he named the dog Kuma. Later on, this name evolved as a coffee brand and you can see a picture of a bear on every pack.
Kuma is still a small team in Seattle because the focus is always on the quality of beans. They travel across the world to bring the best of the best beans directly from the origins paying the farmers a better price than the Fair Trade and commodity markets rewarding them for their better work.
The beans are roasted in a specialized roaster and most eco-friendly roasting machine, Loring Kestrel 35k. This state of the art roaster allows controlling almost all the aspects of roasting that results in sweet, clean, and transparent coffees.
You can found their coffees being featured in most of the quality-focused cafes and making them proud of their work. With time, their efforts have never weakened as it's a small team with a passion to deliver the best coffee to their customers.
Coffee Varieties
With around a dozen of variants by Kuma, you won't be a lot confused. They source most of the beans from Ethiopia, Kenya, Guatemala, Colombia, and Costa Rica. Few of these have dedicated variants namely Guatemala Hunapu, Ethiopia Shakiso Natural, and Ethiopia Guji. Recently, they have added few new variants like Costa Rica Finsa Rosa Linda, Kenya Gachatha, and Ethiopia Banko Gotiti.
Above these, there are decafs namely Peru San Ignacio Decaf and a Momma Bear Blend 50/50 Decaf (Blend of Decaf Peru San Ignacio and Colombia La Florida regular). The 50/50 decaf blend came up when Peter and their wife were expecting their first baby. He started bringing a pack of custom 50/50 blend for her to reduce the caffeine intake. It tasted delicious, and so got a place into the Kuma offerings.
Specialty
Recently, the Kenya Gachatha is gaining huge popularity and these are the Flagship origins for Kuma offerings. The coffee is directly sourced from the origin without any importer being involved. It results in a rich juicy cup with a big berry aroma. The coffee is perfectly rich in sweetness, think chocolate and cherry cake. You would notice the cup rounding out with a sugary finish and red currant acidity in your whole drinking experience.
Other than Kenya Gacatha, Guatemala Hunapu is also one of their consistent coffee!
6. Caffe Vita Roasting Co
Caffe Vita started its journey in 1995 and now has expanded to 3 roasting locations, Seattle, Brooklyn, and Portland; and 13 cafes throughout Seattle, Portland, and New York. The brand states that you will always get freshly roasted beans as they import beans directly from farms and roast them on-site at their roaster locations. For your info, Caffe Vita is an independent locally owned company started at Seattle's Queen Anne neighborhood by Mike McConnell. He skipped the Fairtrade method by focused on adapting the Farm Direct method resulting in better beans and better prices to farmers. The company now serves many Organic, Farm Direct, and Rainforest Alliance coffee varieties.
Coffee Varieties
You can find a host of variety in Single origins from the farms of Peru, Guatemala, Papua, Costa Rica, and a few more. Some of these are curated depending on the seasons, so you might see some in one season and the rest in another. The single-origin from Caffe Vita is not only from just a single region but is more specifically from an individual farm, cooperative, or a distinct coffee-growing region.
If you are after Organics, they have some specific variants for that too – Organic Peru, Organic French Roast, Organic Sumatra, and Organic Decaf are some of their hot demand products. You can find more seasonal coffees that rotate with seasons.
Apart from single origins and organics, the company also specializes in blends and you can find 9 such that you will find all year around. The same consistent taste is achieved through intensive sourcing, regular cupping, and blend profiling. Some of their top sellers are Caffe Del Sol, Theo blend, Caffe Luna, and Queen roast. But we don't suggest sticking specifically to these as there are more options. Consider the one that suits your taste palate.
With the Covid-19 pandemic, they even started a specific Covid-19 Relief Blend that donates $2 from each sale to the COVID-19 relief efforts, which is a good initiative. They also have a Pride blend that again donates $2 from each bag to Lambarthouse.
Specialty
Caffe Vita Theo Blend, Espresso Blend, East Timor, and Caffe Luna are some of their hottest products that sell throughout the year to the customers as well as to the local cafes. You can even find these blends in the BeanBox coffee subscription, one of the best companies for sourcing a bunch of beans variety!
7. Seven Coffee Roasters Market & Cafe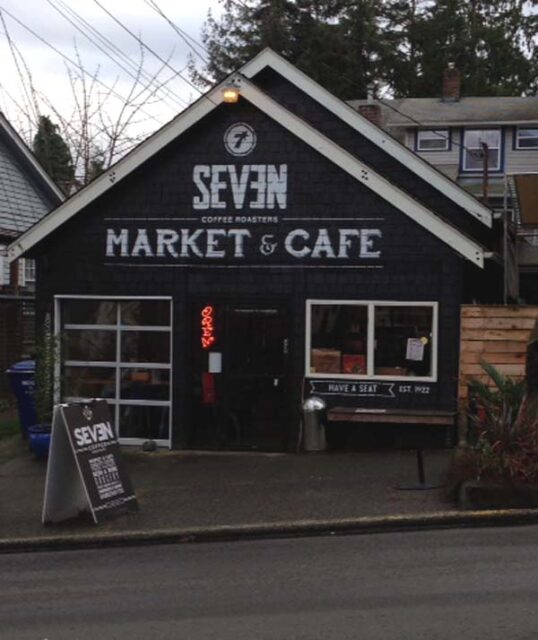 Back in 2006, Sean Lee started a small café and roastery in the Greenwood neighborhood of Seattle. The name 'Seven' was put after's Sean's grandmother as she was called lovingly called 'Nana' by her grand-kids, which in Japanese means 'Seven'. And a coincidence, we too have placed this roaster at the 'Seventh' number in our list. But do not consider that as some ranking convention as we just acquired the good roasters and with varying taste buds, every person has different preferences.
Later in 2009, the café became Makeda Coffee and the Seven Coffee Roasters was pushed as a wholesale business supplying to cafes, markets, bakeries, and restaurants in the Puget Sound region. They were affectionately called "small roaster for small businesses".
Few more locations were added as the years passed and now we can see many sit and dine units by 'Seven' around Puget Sound. However, the company still roasts daily at White center maintaining a focus on small businesses. The coffee by the team is sourced from all around the world and is hand-roasted in small batches for optimum freshness to the consumers.
Coffee Varieties
The collection of Seven Coffee Roasters would start with a package of 3 different coffee beans/blends you can combine at a discount price as it saves from individual shipping. Alternately, when you have discovered your taste, you can pick from regional beans like Ethiopian, Guatemalan, Brazilian, Mexican, and Sumatran. Few other fascinating collections are Bitch Blend, Espresso Huli, Roasters Choice, and a Decaf.
From time to time, the team also showcases some Limited Edition blends which are mainly the seasonal beans.
Specialty
Bitch Blend is among their most highly appreciated products and is the best selling premium coffee by the Seven. It is a blend of Small Co-Op Sumatra Mandheling Old School, Ethiopia Keffa Forest, and Co-Op of 50% of women-owned small farms. This blend is made in collaboration with Biscuit Bitch restaurants which is present in 3 different locations in Downtown Seattle.
8. LightHouse
Located at the corner of a residential block in Fremont, WA, the Lighthouse prides itself by its commitment to treating coffee as a craft. They take pride in their 25+ years in roasting artisan coffee with their vintage cast-iron roasters in very small batches to deliver optimum and freshly roasted beans to customers. Their baristas are more than perfect for the finest coffee drinks. If you are a coffee lover, they would love to have your visit to see their coffee roasting process and feel the enticing aroma in the air around you.
Ed Leebrick is a coffee legend and the owner of Lighthouse. He has trained many baristas in Seattle and Portland which includes the Stumptown and Blue Beard founders.
Coffee Varieties
If you are shopping online from Lighthouse, their interface is pretty much easy to use. You can easily sort between Blends, Regional Varietals, and Dark Roasts. There is one decaf as well. Each segment has varieties that include Lighthouse Blend, Mocca Java, Captain Bert's Breakfast blend, Viennese blend, and the very special Roaster's Choice. The regional beans include Sumatran, Timor, Ethiopian and Kenyan coffee. The variety is updated with seasonal beans from time to time.
One good option you get with Lighthouse is the grind size option. With the online interface as well, one can order whole beans or grounds as per his preference. You can order grind size for French Press, Metal Filter, Flat Bottom Drip Filter, Cone Drip Filter, Aeropress, Home Espresso, or Turkish.
Specialty
The Roaster's Choice is one of their specialty which is a blend of the best-seasoned artisan coffee. This blend is a popular pick between their loyal customers and anyone new visiting them for the very first time. Their darker roasts French Sumatra and French Roast are also among the popular picks.
8. Broadcast Coffee Roasters
Our next pick in the best Roasters in Seattle is Broadcast. Barry is the person behind this roasting and café team. The term 'Broadcast' was extracted from Barry's father Bill Bailey's passion for radio broadcasting. He was a Radio DJ and a local celebrity in Boise. After college, Barry also got indulged in his family business of broadcasting but, his passion for learning and independence brought him to the city of Seattle. There, he got obsessed with the coffee world and ended up in 2008 with 'Broadcast Coffee Roasters'. It now has 3 independent cafes around the city of Seattle and one in his hometown, Boise.
Coffee Varieties
Broadcast roasters maintain over 15+ varieties of coffee that include single origins, blends as well as a decaf. You can find single-origin coffee from single farms with the farm and farmer mentioned at their online shop. The single origins include coffee from regions, Ethiopia, Guatemala, Honduras, Costa Rica, and Colombia. They often update their collection with 'Limited Edition' seasonal coffee.
They also have recently created the Black Lives Matter Blend which donates $3 is to Black-focused local organizations and $1 to the Employee Wellness Fund.
Specialty
The Crossfade Blend and Breaker One 9 are among their hot sellers. The Crossfade blend is often used in their own cafes and is greatly taken neat or with milk. It is the coffee combined from Ethiopia and Colombia that ends in peachy floral coffee with the chocolaty almond profile.
The Breaker One 9 hails from Brazil and you will notice peanut butter, orange chocolate and cherries in your coffee cup.
9. Seattle's Coffee Works
So this sounds like an industry working for coffee. Sebastian Simsch, Oscar García, and Pipo Bui are the guys behind this group and they hail from different regions, Germany, Guatemala, and Vietnamerica. Their love for coffee and a passion for improving people's life (by directly sourcing from farms, paying them good wages) led them to what we now know as Seattle Coffee Works. They now are present in four different locations as –
Seattle Coffee Works
108 Pine Street
Seattle, WA 98101
Hours: 8:30 am – 2:30 pm every day – closed approx. 11:30-noon for a lunch break
Ballard Coffee Works
2060 NW Market Street
Seattle, WA 98107
Hours: Mon 7 am – 4 pm; Tues-Fri 7 am – 5 pm; Weekends 8 am – 6 pm
Capitol Coffee Works
907 East Pike Street
Seattle, WA 98122
Hours: 8:30 am – 2:30 pm every day – closed approx. 11:30-noon for a lunch break
Cascade Coffee Works
1130 Thomas Street
Seattle, WA 98109
Hours: Temporarily closed
Source – https://www.seattlecoffeeworks.com/our-cafes.aspx
Coffee Varieties
The coffee by SCW is priced a little high but is not compromised on quality. They are simply divided into Single Origins and Blends when you shop online. One can also pick a 12-month or 6-month subscription if one wants to taste the so many variants by the SCW. Plus, you can choose between the so many grinds or whole bean options as per your preference.
Their single origins are from the farms of Kenya, Guatemala, Colombia, Ethiopia, and Honduras. And do note, the SCW team regularly visit the farms to avoid the middleman in between and personally connect with the farmers. The packages are clearly marked as to where the coffee came from and exactly who has farmed it.
Specialty
The Molly's blend is one of their hot picks and it's a medium roast coffee. It's a blend of Guatemalan coffee mixed with Central or South American coffee (rotating seasonal).
If you are after Single Origin coffee, their Ethiopian Yirgacheffe Dumerso is their bestseller. Around 700 farmers from the Dumerso coffee region in Yirgacheffe contribute to this. It's a light roast and will taste like Blueberry, Lemonade, and Cantaloupe.
10. Zoka Coffee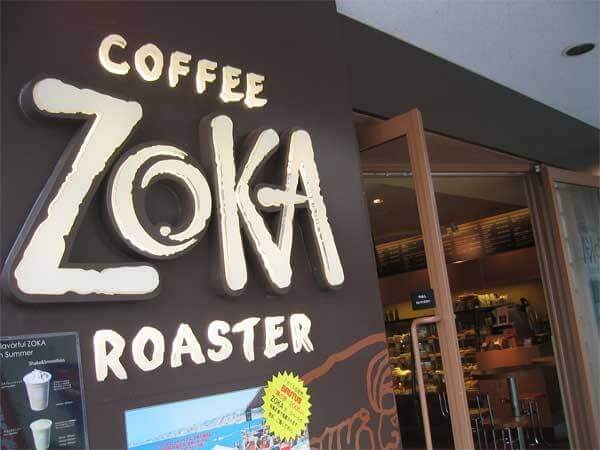 Founder Jeff Babcock is a highly dedicated person for the coffee community and at every point of the Zoka community, you would enjoy a complete transparency about things happening. They are involved in sourcing directly from farmers wherever possible and over 90% of coffee comes from the farms of Costa Rica, El Salvador, Brazil, Colombia, Nicaragua and Guatemala.
Jeff has been spanning the whole globe as an expert judge and his cafes boast of top-notch baristas who are mostly the winners of national titles in barista championships and the star above their logo clearly indicates the perfection. His works are positively linked to the welfare of coffee growers and their families getting paid above market value for their coffee.
Zoka Coffee Roaster has 4 café locations spanned across Seattle – Greenlake, Kirkland, South Lake Union, and Blakeley Street where you can enjoy your cup of Joe along with some nice add-on meals. Apart from buying just a bag of beans, you can also grab their subscription to completely get a glance at their coffee varieties.
Coffee Varieties
Like most of the other roasters, Zoka Coffee also has varieties divided into Blends and Single Origins. The blends come in a blue package whereas the single origins are packed separately in the brownish-red pack. Ethiopia, Costa Rica, Sumatra, and Colombia are a few of their favorite regions where beans are sourced from and are therefore available in Single Origin variants.
The blends have around 11 variants which include 2 exclusively for Covid-19 relief (It donates one bag to Covid-19 warriors for every 2 sold bags) and 1 for Blackpast.org (Donates $5 to the organization for each bag sold). Zoka coffee blends are great combinations and are great recurring picks.
Specialty
Tangletown is one of the hot picks by Zoka coffee company. It's a light roast and is the companies very first blend. The beans from Central America and Colombia are the ingredients of this blend which are regularly sourced by the company for years now.
Few More Seattle Roasters that need a mention
Olympia Coffee Company
Olympia is another company that also believes that the success of farmers is the success of their company. Established in 2005, the company sources from 8 countries spanned across 3 continents directly from farms. It started as a wholesale coffee business which soon changed to café and than roastery further. The company was sold by the original founders in 2010 and is thereafter owned and managed by Sam Schroeder and Oliver Stormshak. They both were the working employees of the founded company. Their passion about coffee led them to become the owner and grew the company to 6 locations.
Caffe Umbaria
Emanuele Bizzarri, the man now behind the Caffe Umbaria has his roots back in Italy. The original culture was started back in the 1940s by his grandfather Ornello Bizzarri, who started his journey in Perugia, Italy. The culture was carried forward by his son Umberto and thereafter by Emanuele. You would still find that European cult in their cafes as their roots belong to that country. Their cafes have the true essence of Italian-style espresso and coffee in the city of Seattle. Caffe Umbaria sells their coffee from their cafes, online and is also majorly focused on wholesale.
Wrapping Up
It was literally a difficult thing to sort out the best coffee roasters in Seattle. When wandering around, you could see a café or a roaster almost in each neighborhood as Seattle has a huge coffee cult. But still, that gives a rise to perfection and more perfection which is what the crowd is after. If you are still not satisfied, you can also opt for home coffee roasting equipment to roast beans at home, as that gives you complete control over your needs.