As Mentioned In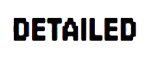 Who We Are
We are the Coffee Guys just like you. The only difference we have is that we dig a little deeper to get insider facts and insights about all coffee things!
What We Do
Whatever interesting we find about coffee, we evaluate it in our way, decide what it's good for, and then convey it to the readers helping you decide what it is best for!
What You Need Help With?
Take a deep dive into our curated coffee bean selections. Whether you are searching beans for some specific brew method or maybe of some single origin, we have got you covered.
Increase your brew skills by understanding deeper about coffee grinding. Learn about different grind sizes of coffee beans and understand which one works better for what brew method.
Among the so many Brew Methods for the brown beans, anyone can get overwhelmed as to which one to use. We suggest first to have a glimpse of these and then decide which one to opt for.
Grinding is the first crucial step towards a great espresso shot. Select one for your needs with our hand-picked collection of only the best ones.
With most homes equipped with a coffee maker, they have now become an essential thing. We have collections of most types to help you find the best pick.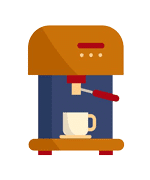 Why not become a home barista by getting home the most polished espresso machine. Our collection includes just the top-rated ones that serve the best shots.