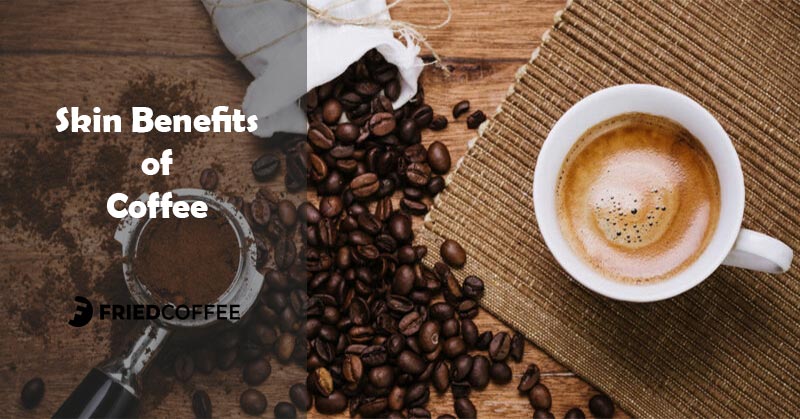 You must have heard, an apple a day keeps the doctor away. Let's introduce something new – a cup of coffee a day keeps skin problems away! Sounds interesting, isn't it? Indeed, this wonder drink leaves no stone unturned when it comes to offering several health benefits, including skin health. 
Antioxidants, anti-cancer properties, and anti-inflammatory properties – coffee covers it all, and if you are a coffee enthusiast, you might already be aware of this. But, do you know the impact of coffee on your skin? If not, you have come to the right place!
Benefits of Coffee to Skin
Life without coffee is like a car without fuel, and maybe this is the reason behind 400 million cups being brewed every day in different corners of the globe. Now, for coffee aficionados, what could be better news than knowing the fact that each of your satisfactory cups comes with benefits like skin protection, youth enhancement, and flawless beauty. In addition, coffee aids in blood circulation and helps attain an even complexion.
This post is specially handcrafted for those for whom skincare is more of a commitment and coffee is the love of life. Let's explore the benefits of coffee for your skin!
Also Explore: Health Benefits of Coffee
It's the enemy of dark circles
Those sleepless nights might give you ornery dark circles, and hopefully, you don't find it as your charisma, do you? The caffeine content of coffee helps tighten and firm your skin, along with boosting your blood circulation. As a result, the effectiveness of coffee to get rid of dark circles stands inexorable.
Bags under your eyes? Forget them with coffee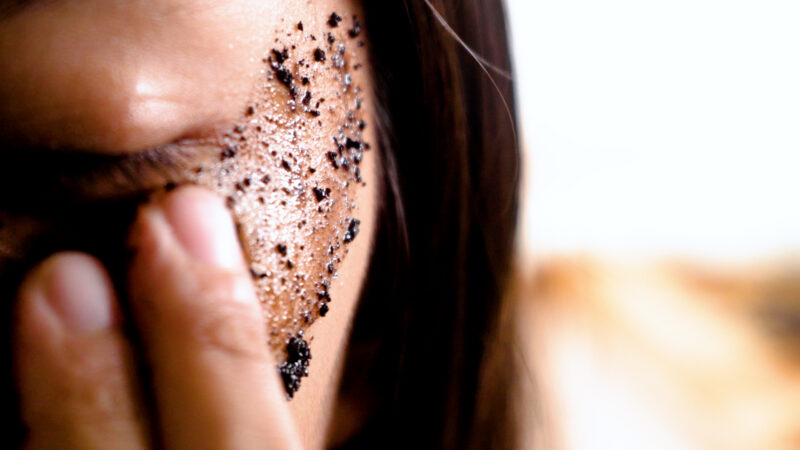 Well, it's not just dark circles, but coffee can help you de-puff too. Even though you are in a good mood, puffy eyes can portray a different situation to people you meet. Caffeine helps remove water and diminish blood vessels, thus, resulting in de-puffed eyes. Seems coffee has a serious concern for its lovers!
The Secret of Bright & Toned Skin lies in the Coffee Cups
A cup of coffee always sponsors a bright mood and instant awakening. Similarly, your skin can brighten up and look toned with your exquisite caffeine-rich coffee. Consider using it as a face scrub or mask, and get ready to see the magic. With its efficiency in stimulating your skin and increasing blood flow, coffee elevates skin toning and augments your glow.
Coffee helps you Win over Photo-Aging
Indeed, aging gracefully is a divine blessing, but what about the visible signs? Sunspots, fine lines, and redness are factors that may make someone look older than the person actually is. Coffee carries anti-aging properties and plays a significant role in reversing sun damage, blurring fine lines, and skin tightening.
It's a Natural Soother for Inflamed Skin
Buh Bye! This is what you will say to red and inflamed skin with your delectable cup of coffee. In the daily hustle-bustle of our lives, exposure to sunlight is quite apparent, which brings redness or, in some cases, allergic reactions too. Flavonoids or antioxidants present in coffee are a proven skin remedy that helps treat redness and prevent sunburn.
Coffee doesn't just Nourish your Mood, but your Skin too
Rich with antioxidants, coffee helps to protect the skin from free radicals. In addition, it helps nourish skin cells from inside, the result of which can be seen outside. A plumply, resilient, and healthy skin – coffee does it all!
Helps treat Acne
Coffee, when used as a facial scrub, may help in getting rid of acne. Chlorogenic acids, antioxidants, and stimulants present in coffee do a commendable job in removing oil, dead skin cells, and dirt that clogs pores in the skin. Consider using coffee grounds as a scrub and free your skin from dead skin cells and clogged pores.
DIY Coffee Remedies for Skin
Now that you are aware of the wonders which coffee brings to you let's learn about some common DIY coffee remedies which will help you kick-start your journey towards a more beautiful you.
Dip and Wipe – For Inflammation and Sunburn
The first step is to brew a fresh cup of coffee. Make sure you don't add any additives like milk, sugar, etc.
Now, to bring the temperature of the freshly brewed coffee, add some cold water to the cup till you find its temperature favorable for you to apply on the skin. 
Take a soft and clean cloth and dip it into the coffee cup. Try to keep the cloth moist, but it shouldn't be dripping. 
Choose the infected areas and gently rub the skin with the coffee-dipped cloth.
Consider performing this step at least twice or thrice a day until you get rid of the inflammation. 
A Paste is the Remedy – For Dark Circles 
Take ½ tablespoon of your favorite coffee ground, a few droplets of water ( remember we are trying to make a paste), and olive oil.
Prepare a mixture and apply gently to the dark circles. Make sure you don't rub the area, but just position the paste on the affected area.
Give it 10 to 15 minutes to dry.
Wash the area well with cold water and pat dry with a soft cloth.
Do this process 3-4 times a day and say bye-bye to dark circles.
A Homemade Face Mask – For Nourishment and Cleaning
Take an equal quantity of coffee grounds and olive oil. Mix it well until it turns like a paste.
Apply the paste to your skin in a circular motion.
Allow it to dry for 30-60 minutes.
Wash it with warm water.
You can perform this process twice or thrice a week at your convenience.
Takeaways
Orchestrate your mornings to the tune of coffee! Now you know, it's not just your tasting buds being blessed with your flavorsome cups, but it's your skin too that will enjoy the beauty. Hope you enjoyed reading this article, and sooner or later, you will surely thank us for bringing these fabulous facts about coffee, and we won't mind helping you with more!
---
Resources