You've Got Mail. Three little words that fill you with excitement and anticipation, and possibly even remind you of an old Meg Ryan movie.
Everyone gets excited about a gift wrapped bundle of goodies – especially crafted for you. And just when that bundle happens to include coffee in it, the world does gets a little bit better!
Walking down the coffee aisle at your local supermarket can at times leave you with more questions than answers. Have you ever wondered if there could be a simpler way to wade through all the jargon and get coffee that is just right for you? Coffee subscription services might just be the right answer.
Best Coffee Subscription Box Services
What Type of Coffee Subscriber Are You? When it comes to your daily cup of perfection, some have a very clear idea of everything; from where must the beans hail, to the size of the beans and the level of roast.
<!–noptimize–> <!–/noptimize–>
The 'experimental' ones are open to trying new flavors while the 'set minds' will never waiver from their choice. Then there are the 'explorative kinds', who don't know what they want; till they try their hand at a few samples. Whatever your demands, chances are you'll find what you're looking for with one of these subscriptions.
Born out of Oakland, California, the team at Blue Bottle believes there is a peak time once a coffee bean is roasted during which you get the most flavor out of the bean. They deliver the goods to your door right before this period begins. They also provide a note with your batch of coffee how long the coffee you have will retain its peak flavor.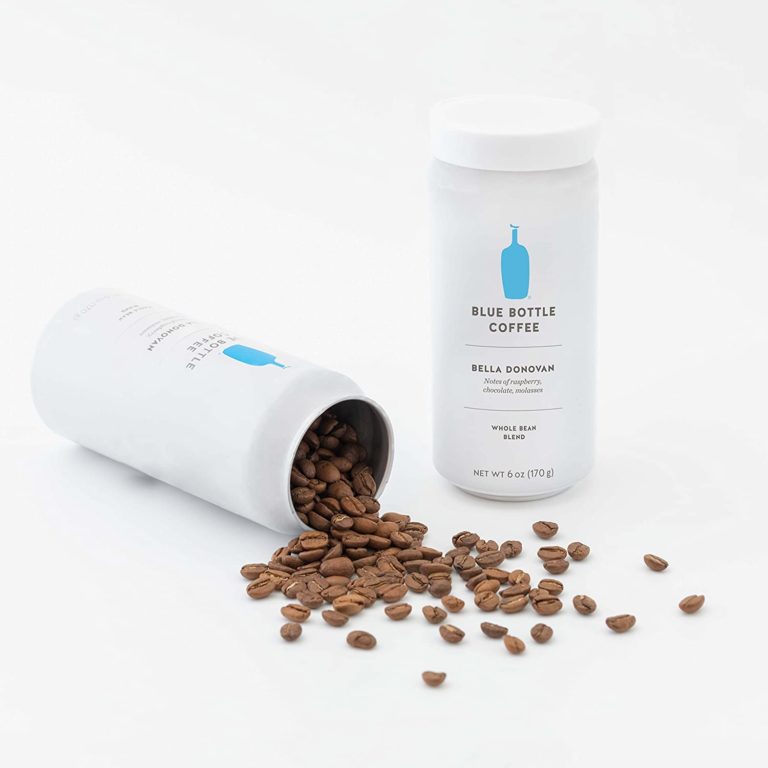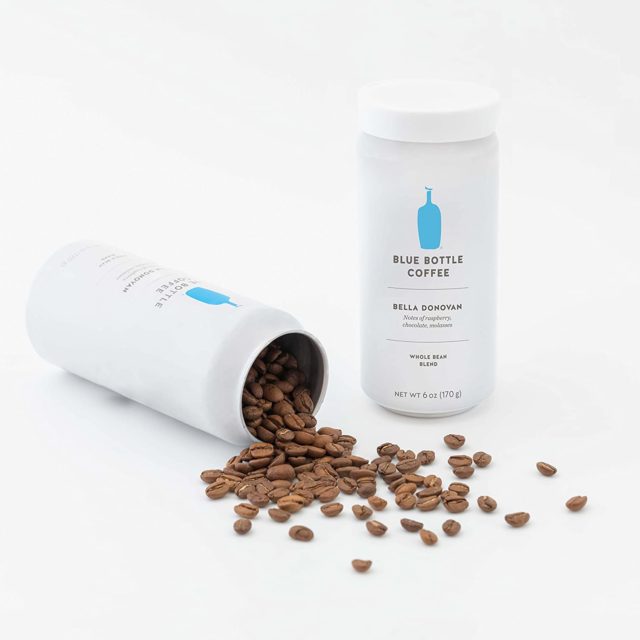 On the site, you are offered the option of selecting precisely the kind of coffee you want to be brought to your home. If you're unsure of your tastes or wish to be brave slash brazen and experiment, there is also a fun quiz you can answer which allows the computer to pick your subscription for you.
Be Advised
Those of you who have a bit of OCD when it comes to their coffee preparation, celebrate; The beans delivered come with instructions on the precise brewing temperature, the espresso is measured in gms along with a measure of its extraction process down to the last second.
You have the option to choose between any of their eight blends. There is also a decaf coffee option should that be more your requirement.
As the name suggests, Atlas coffee can get you beans from all across the world.
<!–noptimize–> <!–/noptimize–>
With its base in Austin, Texas, they source their beans from farms in the best coffee growing regions on the globe. They allow you to choose everything from how often and how much to the whole bean vs pre-ground and the type of roast and you wish to be shipped.
Inspired by travel frequent flyer points, Atlas coffee also offers its buyers a rewards program that can be redeemed through credit, products, or free shipping. With Atlas, you can explore the world from the comfort of your home, one steaming cup at a time.
Be Advised
The monthly delivery arrives in a customized casing that reflects the culture of the world you are sampling. There will also be an entertaining postcard with it that provides tasting and flavor notes along with brewing information.
Apart from subscription fees, you do have to pay an additional amount for shipping. Given that the beans are often travelling from overseas, that is an expenditure you should make note of.
3. Craft Coffee Subscription
While we would all love a supply of heaven in a cup, a few cautious coffee drinkers might be concerned; about the pinch on their pocket. Craft coffee offers a compromise offering good quality for a price that will not require you to break the bank. One of the pioneers of online coffee subscriptions, craft coffee promises to provide the highest quality of the product for low-costs. Whether you need beans for French Press or maybe for the drip coffee, just tell your preference and they will adapt to it.
The website offers personalized tests to ensure you are being paired with produce that is just right for you. Providing coffee at your door within 1 to 3 days of roasting. Craft coffee hopes to save you a trip to the supermarket offering artisan quality coffee at grocery store prices.
Be Advised
Almost a decade old, craft coffee provides free shipping so there are no overhead costs. They even promise a price match if you manage to find a cheaper offer in stores. The official site of craft coffee also provides informative reviews on the various coffee brewing styles.
Who doesn't love supporting a cozy small business that's fighting its way amongst the corporate giants? Driftway coffee is just that and more. Leading the industry into a more eco-friendly territory, Driftaway packaging is 100% compostable.
Committed to offering you the perfect match, Driftaway sends a testing kit before you subscribe. The kit includes four different types of coffee for assessment. You can rate-review them and also provide your own notes on the Driftaway-app to create your own taste profile.
The beans are roasted only six hours before they are being shipped out for delivery. This guarantees freshness along with a postcard providing an origin story.
Be Advised
If you're someone who prefers their beverage on the icy side, Driftaway has expanded its range with a unique cold brew starter kit which includes a cold brew dispenser.
The company also has a system that allows you to directly get in touch with the coffee farmers should you be in the mood for a chat or to offer feedback.
With more than four hundred varieties from fifty different roasters to its name, Trade Coffee promises to find you your one true caffeine match. The official site provides an easy to understand questionnaire to start you off. It should help you navigate through the various options available to lock onto the one that suits your tastes best.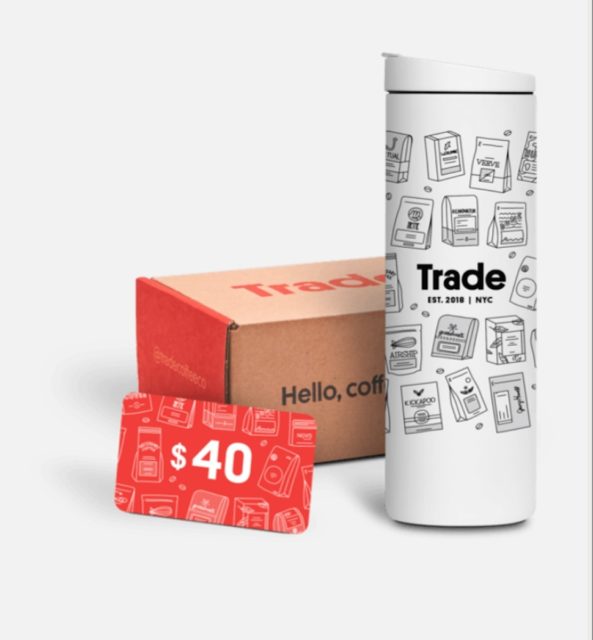 Should you feel intimidated by the sure volume of choices, the customer care department is very friendly and eager to help in any way.
Be Advised
Apart from coffee beans, you can also find everything from coffee pots, scales, and filters to cold coffee brewing kits. Regardless of which package you decide to subscribe to, you are treated to complimentary cold brew bags.
The site also offers a guarantee that you're going to fall in love with the first batch delivered to your house. If they are wrong, they offer the next delivery for free.
Running for over two decades, Koa coffee brings you high-quality coffee beans hand-picked from the tropical paradise of Hawaii. They have the perfect starter pack offering three varieties to introduce new coffee drinkers to the world of Kona beans. Their star product the Grande Domaine is sourced from plants that have been alive for over a hundred years.
Once a member of the Koa coffee club, you can pick how often you want the beans to arrive at your home. They have the general monthly supply option, if however, you are someone who guzzles a number of cups a day, you can opt for the fortnightly deal. They also deliver once every two months if you'd rather relish a cup slowly.
Be Advised
Koa coffee has a number of awards to its name including the Gevalia Cupping Competition and the Pacific Cast Coffee Association Coffee of the year.
Sourcing beans from South America and Central Asia for their signature brand of coffee, Coffee.Org melds the comfort of a warm cup of coffee or tea with traditional southern hospitality.
If that didn't sound indulgent enough, they also tempt you to treat yourself to teas, cakes, cookies, hot chocolate, and other goodies. Apart from their own unique blend of Miss Ellie's coffee and teas, they also stock items from other brands including Starbucks, Dunkin Donuts, Maxwell House, and Folgers.
Be Advised
You can also get yourself themed mugs and tote bags from the site.
The site also has a blog that addresses questions on the coffee industry and relevant trends going round. Tips and tricks for storage and how to get the best out of your beans.
Your monthly shipment of coffee often has a hidden surprise within. The brand is very active on social media platforms like google plus, Twitter and Facebook which make them extremely easy to approach.
The next subscription in our list comes to us after being roasted in Germany. The team at Black Hat Coffee Subscription believes coffee plants grown at higher altitudes taste better and therefore only use beans from highland plants.
They have a range of varieties including a house blend, espresso, monsoon of India and coffee crema option.
Apart from coffee, you can also buy pour-over coffee sets, rocket espresso machines, and thermal glasses from their online store. The subscription is quite flexible allowing you to alter the quantity of goods or change how often they arrive at your home. You can even play around and swap the products at any time simply by logging into your account or sending an email.
Be Advised
20 cents of every unit of coffee sold goes towards the coffee against cancer initiative.
Black Hat Coffee also sells customized silk pocket squares for the fashionistas amongst us.
9. Free Coffee Box Subscription
Touting to be your one stop shop for single serve pour over coffee, Free Coffee Box subscription allows you to choose between a monthly, bi-yearly or yearly subscription of your favourite coffee beans.
Oftentimes overpriced complex coffee machines and other gizmos are met by confusion or complexity. Luckily all you really need to make the most of your free coffee box subscription is access to hot water and a suitable container.
Be Advised
The official site also has a blog that is regularly updated on the activities coffee industry. The blog also answers commonly asked questions like why pour over coffee tastes better than pods and upcoming launches of the company.
The coffee arriving at your doorstep is in environment friendly recyclable packaging. The beans have been ethically sourced and are organically harvested from all over the world.
Standing tall at four years old, HumbleMaker Coffee Co. entered the market with a storm and a story. Launched by two friends, the company hopes to leave a legacy of humble makers who've brought environmental and philanthropic causes to the forefront of the coffee industry.
The most unique offering of the company is their five ready-to-drink premium organic cold brew shot in 2 oz jars. The shots are infused with vitamins and minerals.
Be Advised
Every year the company donates ten percent of its profits to organizations working to improve the lives of children with autism. They are also a member of 1% for the planet and come forward as the coffee sponsor for events like A Walk on Water – which helps provide special needs children with aid through water therapy.
Running for a hundred and fifty-two years, Hawaii Coffee Company is the oldest on our list and also one of the largest roaster of Kona coffee beans in the world. They offer an extensive range of coffees that have been roughly grouped into six club options. If none of the groups are to your liking, you can also customize your own.
Growing and roasting their own beans, the company boasts of a two-way valve design in their packaging that claims to allow the shelf life of the coffee to last an entire year. Each bag comes with a note that tells you all the ingredients that are included, which comes in use especially in the flavored varieties.
Be Advised
In case you've got a tea lover in the house, they also do a range of black, green, and herbal teas. There is a geographical limitation if you choose to subscribe to this company. You will only be exposed to coffee from the reign of Hawaii.
One of the newer ventures to grace this list coopers cask has managed to unite coffee aficionados, with whisky and wine connoisseurs. The coffee at coopers cask is aged in barrels that have been previously used to age whisky, wine, bourbon, beer, and rum. This throws its subscribers into a new and exciting world where they are exposed to a whole new range of flavor profiles.
You can choose to have this single origin coffee delivered in whole beans, as well as the ground option. Coopers cask allows subscribers to choose to receive their coffee in one, two, three or four weekly intervals.
Be Advised
The company also provides mugs, hats, shirts, tank tops and hoodies should you be in the mood for some merchandise.
If you're looking to be educated on the whole process we're afraid you're going to be a tad bit disappointed. We would love to see the official website update to provide more information on the roasting, aging, and storing process.
Hope you have already heard this name before. Based in Seattle, this company or concept was founded by Ryan and Matthew, who are software engineers at the core but have blended their programming skills with coffee. Seattle where coffee roasters can be found on every street. Each and every roaster has its own specialties and collections. And so, the concept was to bring the beans from Seattle to the whole world. Yes, they ship internationally.
Beanbox is known for its coffee subscriptions as they have numerous varieties and an easy-to-use interface that allows you to pick your type of coffee, easily. Just navigate through them and you will yourself know what we are talking about.
Mistobox, founded in 2011 and appeared on Shark Tank in 2013, is the best coffee subscription for just about any coffee lover. They offer the largest variety of coffee with over 53 partnerships with Roasters from all across the US and are currently serving up 564 coffees!
The customer plays a big role in what coffee they receive in each delivery by filling out a short quiz at signup, illustrating their coffee preferences, and giving feedback. Customers are paired with a coffee curator to help create the perfect mix of coffees in your to suit your coffee taste palette. Want to choose your own coffees? No sweat. Use MistoBox's Brew Queue to handpick your own coffee.
We love their super flexible delivery schedule and full transparency. You can get coffee every week or as infrequently as every 45 days, and anything in between. In addition, they're in communication every step of the way letting you know when your coffee beans are being roasted and when to expect delivery. And, you can even manage your Mistobox coffee subscription with your Amazon Echo using the Alexa App! Pretty cool :)
How to Choose the Best Coffee Subscription Box
It is easy to feel spoiled for choice with so many options covering everything you can and cannot think of. In case you find yourself getting a little bit lost, there are a few things to think about that should hopefully help you make a decision.
Decide between Ground or Whole Beans
Most of the subscribers in the list above provide the option of both whole beans, as well as ground coffee. You could, however, come across a few that don't. While grinding the beans at home is considered a fresher and better option by some, make sure you have the correct tools at home should you choose that.
The Customization Part
While no one can deny the satisfaction of having your perfect cup ready and gift wrapped for you, there are some who opt to be part of the process. Different subscribers offer different levels of control when it comes to customizing your packages.
If you're someone who wants to have their hands all the way in, you can find a subscription that offers you a voice in deciding the size of the beans, where they are sourced from, what the roast on the bean will be, how often you can have it delivered to home and much more. If you'd rather have all the nitty-gritty decided for you, you can find a subscriber that has that all worked out for you too.
Blend vs Single Origin coffee
While mixing beans from different locations and roasting them together helps bring out more complex coffee profiles, a variety of beans also helps fill in the favor gaps that would otherwise be exposed in single-origin coffee. There are off course those that have a more tailored taste and prefer their beans be sourced from a single location and roasted in isolation. Fortunately, there are subscriptions available to match both needs.
Single Roaster vs Multiple Roaster
Would you prefer the company have their coffee roasted at a single central location from where it is then shipped all across the country and/or world?
On the other side, companies that employ multiple roasters will test products from a range of roasters that vary in location and size, and location. They will test the product for you and try to provide its subscribers with an overview encompassing various taste profiles.
Exactly When do you need
How many coffee drinkers are there in your household? The number of cups do you enjoy in a day! How much does the freshness of the beans matter to you?
These are questions you're going to have to ask yourself before committing to a subscription. While all companies offer a monthly dose of goodies delivered to your door, there are others that provide coffee every two weeks, or two months should the need arise.
Is it a Fair Trade
Money matters when we make any decision. We are always aware and cautious about whether we are getting the right value for our money. While most companies have the beans roasted in a developed part of the world, the actual beans are often sourced from developing countries. It won't hurt to take a peek to see if the workers are treated and paid fairly before deciding on a subscription. The Fair Trade coffee certification ensures that.
Ready to Test the Beans?
The mystical world of coffee can be a scary, confusing and at times an intimidating place. If you're someone who is just dipping their toes in for the first time and don't know up-from-down and right-from-wrong, a coffee subscription is the best solution to test the waters and help you find the perfect fit. If on the other hand, you've always been more of a tea drinker yourself, coffee subscriptions make great gifts if you're ever in a fix.