Why Instant Coffee?
Instant coffee may not be the product of choice for most coffee lovers, but it definitely has a few things that we have to recognize. Instant coffee earned the fame of being of bad quality but that has changed over the years and there are some instant coffee brands that offer great quality. Obviously with the extra flexibility of being well, Instant.
Moreover, one will be able to brew coffee without a coffee maker when using Instant coffee. So, one less piece of equipment to manage and clean in the kitchen!
In this article, we will showcase what is, in my opinion, the best ways to get that instant coffee ready and working. Including some creative ways of preparing this often misunderstood product.
How To Make Instant Coffee – 7 Methods
Simply go through the methods one by one and pick whichever seems perfect to you!
1. Back to the Basics
The first method is a simple coffee, and this is the simplest way of making it.
Step 1: Boil up a cup (or 240 ml) of water, then let it settle for around a minute.
Step 2: Add up to 2 teaspoons of instant coffee, this one depends on how strong you want your cup to be.
Step 3: Mix up well and add any optional ingredient to match your taste, sugar or milk are perfect examples.
2. The Real Iced Instant
This method is for those who enjoy their cup of Joe ice cold or who live in really hot weather.
Step 1: Boil up half a cup (or 120ml) of water, then let it settle for around a minute, this is going to be quite common across the different recipes.
Step 2: Add up to 2 teaspoons of your instant coffee and mix well.
Step 3: Make sure to add any extra ingredient now, as sugar has problems dissolving in cold water.
Step 4: Now we add the rest of the cup of liquid, you can add ice-cold water for a refreshing result or add half a cup of cold milk to get a really milky mix similar to an iced latte.
Step 5: After all this is done, make sure to pour it into a glass full of ice and enjoy.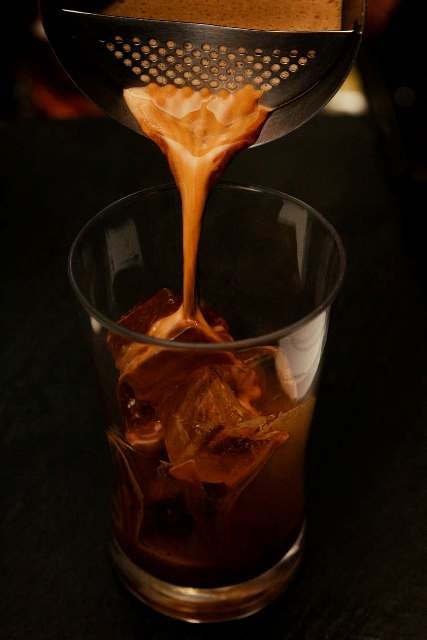 3. Vanilla Latte
This is just one perfect drink for those lovers of vanilla. It's also extremely easy to make!
Step 1: Boil up half a cup (120ml) of water, then let it settle.
Step 2: Add a teaspoon of sugar (you can add 2 if you want) along with up to 2 teaspoons of coffee, mix well.
Step 3: Add half a teaspoon of vanilla extract and mix well.
Step 4: Preparing the milk is up to you, but we recommend doing it by simply shaking it in a sealed container after heating it up.
Step 5: Pour the milk slowly to make sure the foam remains consistent and enjoy your latte.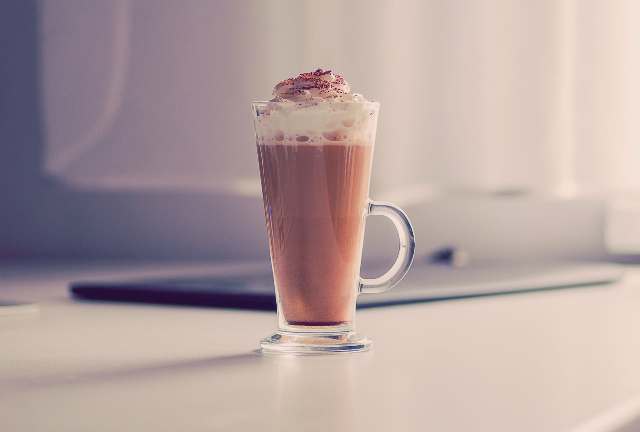 4. Choc-Coffee
Chocolate lovers and coffee lovers get along as well as these two flavors do. Therefore once you try one of these, you will love it. There are 3 different ways of doing this so pay attention to step 2.
Step 1: Boil up a cup (240ml) of water and let it settle.
Step 2: This is where things can change, you can make this drink by either using chocolate powder, cocoa, or regular chocolate. If you are using powder or cocoa you can add it to the instant coffee and mix it together, if you are using cocoa we recommend adding sugar.
Step 3: If you made the drink with powder or cocoa you should be good to go by now, but if you decide to use regular chocolate, which is a fantastic choice, you will have to pour the hot coffee into the chocolate and slowly mix it together until it all melts and becomes one.
5. Spicy Coffee
This is a rather unusual recipe but it can really be something amazing once you taste it.
Step 1: Boil up a cup (240ml) of water and let it settle.
Step 2: This part is really fun since you will be adding a lot of things into the coffee mix. Add some allspice and cinnamon to the coffee and mix it all, make sure to don't go too far with these spices as too much will be well… too much.
Step 3: Taste it and alter the amounts based on what you like.
Alpine Start Premium Instant Coffee Variety...
VARIETY PACK - Original Blend, Dairy-Free Coffee and...
PREPARED FOR ANY ADVENTURE - Lightweight, portable, and...
DISSOLVES EASILY, EVERY TIME - Dissolves instantly and...
PREMIUM COFFEE BEANS - Brewed with 100% high altitude...
6. Cafe de Olla
This Mexican recipe brings a fantastic new way to drink coffee, and I highly recommend it if you like a sweet taste.
Step 1: Boil up a small pot of water; it's hard to make a single cup of coffee with this recipe; that's why the name is Pot Coffe.
Step 2: Keep the water going on low heat and add the coffee, some unrefined brown sugar, and a cinnamon stick. Stir it slightly.
Step 3: Keep the coffee heating up and extracting all the taste from the cinnamon as it also melts the unrefined sugar entirely into the mix.
Step 4: Enjoy! The result should be a sweet coffee with a strong cinnamon taste.
Measurement: Here are the quantities per cup of water so you can choose how much to make: 1/6 cup coffee, 1/2 oz of unrefined sugar, 1/6 of a stick of cinnamon.
As you can see, it's hard to make a single cup. Therefore the popular choice is to make 6 cups (1.5L).
7. Irish Coffee
If you want something with a kick, the Irish coffee is the way to go!
Step 1: Boil up half a cup (120 ml) of water and let it settle.
Step 2: Mix a teaspoon of coffee, you can go with two teaspoons if you are feeling brave. Also, mix up a teaspoon of sugar.
Step 3: Add around 1/6 of a cup (40 ml) of whiskey; you can use bourbon but be aware of it being slightly sweeter. You can go with a little bit more or less alcohol to make it the way you like. This is just a safe amount that will avoid it from being too intense for some.
Step 4: If you have something like whipped cream, add it on top. Although this is more of an optional step.
Finishing Up!
Instant is a more interesting coffee if you think seriously about it. All these recipes are quite simple and unique. More importantly, coffee quality is not as important with all these mixes. So in my opinion, a little testing is the best way to get instant coffee working correctly. Of course, there are new instant coffee brands that offer a great product, but most of the time, this is the perfect way out for those in need of a cup of Joe.