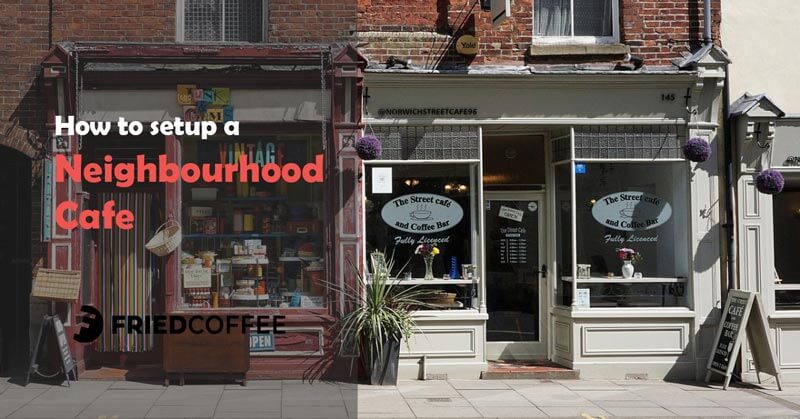 In a world that is overly saturated with franchise coffee houses, a good number of cafe-goers are looking for a great cafe to hang out at. If you are a coffee expert, and you want to run a business of your very own, you should set up a neighborhood cafe. A neighborhood cafe is a place for the people within your area to hang out, be comfortable, and of course, enjoy quality coffee. Before you start setting up your cafe, it is important that you have a set strategy. Here are tips for setting up a neighborhood cafe.
How to Setup a Cafe
1. Choose A Set Theme For Your Cafe
If you want your cafe to stand out, you must choose a theme to follow. If you don't have a set theme for your cafe, it will look too generic. Remember that if you want your cafe to stand out from the competition, its overall design must be as unique as possible. Before you start constructing your neighborhood cafe, you should decide on a specific theme. It could be Victorian style, industrial, or even Japanese teahouse. You can take an idea from other coffee shops in your city or anywhere that can give a glimpse. It could practically be anything, what's important is that you follow the theme as much as possible.
2. Invest In Comfortable Furniture
When it comes to choosing a cafe to go to, people always consider the furniture to be a deciding factor. Remember that people go to cafes to relax, and if the furniture is comfortable, most visitors won't come back at all. While good quality couches and armchairs could be a bit costly, they are worth it because they will ensure that your customers are comfortable during their stay at your cafe.
A key factor in buying furniture for your cafe is compatibility. When you buy a piece of furniture, it is important that it fits your overall theme. They must also be large enough to accommodate larger customers, and sturdy enough to last you for years.
3. Use Quality Glassware
Aside from investing in comfortable furniture, it is also important that you invest in quality glassware for your beverages. When a customer drinks coffee, the experience could be further enhanced by the quality of glassware they are using. For example, you are serving a macchiato to a customer. Which do you think the customer will prefer? For the macchiato to be served in a paper cup or in a beautifully crafted mug made from expensive glass?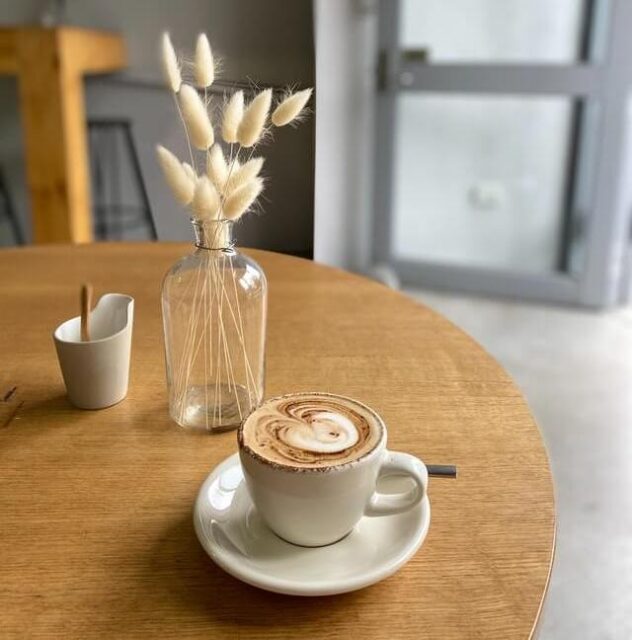 As a whole, it is a good idea to purchase your glassware in large quantities. If you are interested in buying your glassware wholesale, you should check out Roetell. It is a company that specializes in creating customized glassware. They sell a wide variety of wholesale glasses from china at very affordable prices.,
4. Choose A Fitting Location For Your Neighborhood Café
Before you start building your neighborhood cafe, you must choose the location carefully. Remember that most potential visitors will want to visit a cafe if it is accessible. If a potential customer will have to spend thirty minutes just to find a parking space, then there is a chance that they won't come back next time.
When you choose your cafe's location, it must be in a safe part of the neighborhood. Remember that your customers won't risk getting mugged, just to get a cup of coffee. If they are going to hang out at a cafe, they want to feel safe and secure.
Aside from safety, your location should not be too far away from the main road. Remember that not all of your customers have cars. It would be such a hassle for them if they had to walk a kilometer to your cafe, just because it is on a secluded bit of land.
5. Serve Food As Well As Coffee
While coffee should be your main product, this does not mean that it should be the only thing you serve. As an accompaniment to your coffee, you could serve snacks. You could even serve full-course meals, although this usually depends on your kitchen crew's capacity.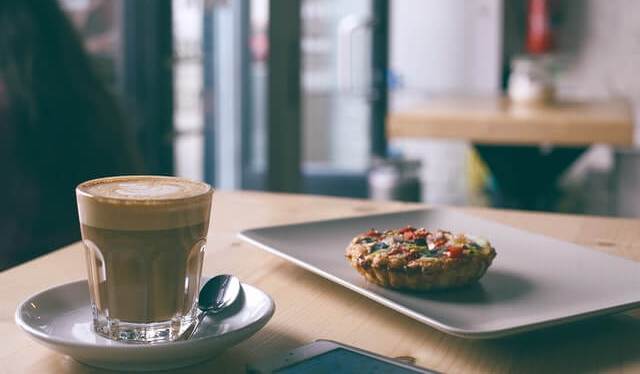 Realistically speaking, the best type of foods you could offer to your customers are finger foods such as fries, chips, and sandwiches. They are perfect to pair with coffee and are very easy to prepare.
6. Serve The Best Coffee Possible
Even though you should serve meals with your coffee, your cafe's main product should always be your coffee. It is imperative that you invest in the best coffee beans on the market. You should also hire the best baristas to man your coffee line.
When you choose your baristas, they should have at least two years of experience, and they could easily make coffee drinks at a moment's notice. Aside from being skilled, your baristas should have pleasing personalities, because aside from making the coffee drinks, they will also be dealing with your customers. Before you hire a barista, you should make sure that they could deal with customers and the potential pressures of the job.
7. Treat Visitors like Family
When it comes to running a neighborhood cafe, it is important that your cafe has a feeling of home for your customers. Your cafe should compel customers to spend hours there. One of the best ways you could make your cafe as welcoming as possible, is to treat visitors like family.
Wrapping Up
If you are a coffee lover and you want to set up a business of your own, you should set up your very own neighborhood cafe. By having a neighborhood cafe, you'll be able to provide people in your vicinity with a place to hang out and enjoy good coffee. With these tips, you'll be able to set up a great neighborhood cafe.