Delonghi is a brand that is well known in the coffee industry for it's quality espresso machines. The products under this name mostly come at a feasible price tag and quality assurance. The products by Delonghi can also be found at many cafes as the machines handle the jobs very nicely. Here we will be reviewing the EC702 espresso maker which is a very famous product and is also the great choice as home espresso machine by many people.
Delonghi EC702 Review
With a price tag below $200, this machine is a great pick in return for the features it carries. The construction is solid stainless steel making it a durable companion for long time. The frothing wand is on the side leaving us space for brewing at the center. The top is a cup warmer, a convenient feature found mostly in commercial espresso units.
Features and Specifications
Dimensions : 11 x 9.1 x 11.6 inches
Weight : 13.4 pounds
Input Power : 1100 watt
Combination of Stainless Steel and Plastic construction
Steel boiler
15 bar pump pressure
Self Priming function
Dual thermostats for independent frothing and brewing
Rapid Cappuccino System
Three in one filter holder for one or two cup ground coffee as well as pods
Cup Warmer
Removable 44 oz water tank
No Drip Design
Dishwasher safe water tank and drip tray
Dual Thermostats in EC702
The dual thermostats in this espresso machine allows us to multitask any time. This is specially convenient at the time of guests when one has to brew and froth simultaneously. With 2 thermostats, the waiting time decreases and we can make the cappuccino faster.
Self Priming Function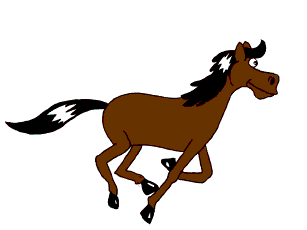 With this function, the machine quickly warms up in no time. The brand knows as it's so irritating in the morning when we wake up standing in front of machine rubbing our eyes and watching the machine also waking up.
Rapid Cappuccino Function
Many machines tend to take a pause between alternate brewing which can sometimes unwanted when we have more people to drink the coffee. With this function, the machine maintains the optimal temperature to brew cup after cup in no waiting.
Three in One Filter Holder
Delonghi EC702 has a very convenient filter holder that does 3 jobs. It has a holder for one espresso shot, for 2 espresso shots as well as for an easy serve espresso pods (ESE). This function is very unique in this espresso machine and is not available in most of the other machines.
Setup
Setting up the EC702 is not a very daunting task and you just have to take the machine out from the box to start preparing your first espresso. The box comes with fully assembled machine, portafilter, 3 filters, a descaling solution and the manual. The 2 grab handles of the machine make it easy to bring it out from the box. The rest of the setup that remains is adjusting your hands with this espresso maker. Obviously, you have to first try your hands with this machine to know what works better and what not. There are not very hiccups in this machine like a lot of buttons, display and fancy lights; it's rather a simple to use manual espresso machine.
Cleaning and Maintenance
Many people get scared of this part but it is the most essential one for a perfect espresso every time. The EC702 can be wiped after every use. Clean the frothing wand, brew head and drip tray for keeping the machine in optimal condition. Descale after every 150-200 uses or a month whatever comes first as it cleans the machine from inside.
Pros
Unique filter holder
Dual thermostats for faster tasks
Less waiting time in both startup and between the shots
Cup Warmer
Easy to maintain and clean
Cons
No auto on – off function
Useless built in tamper
Less room for taller cups
DeLonghi EC702 15-Bar-Pump Espresso Maker, Stainless, Metal
Pump driven and 15 bars. Automatically self primes;Water level indicator: Yes
Input power is 1100 watt. Note if pump is excessively noisy it may be caused due...
Use pods or ground coffee with the convenient patented filter holder. Craft...
Conclusion
If you are looking for a descent espresso machine for home in a normal budget, this one is a great pick. It will surely fulfill your basic coffee and espresso needs easily. But if you have a considerable budget and want to make fancy drinks at home, go for some advance machines that give more flexibility.
Recommended Reads